To raise awareness of the debilitating condition and help raise funds for treatment and research, DKD is proud to offer our unique Stick It to Laminitis T-shirts.
All shirts are $25.00 + shipping and handling.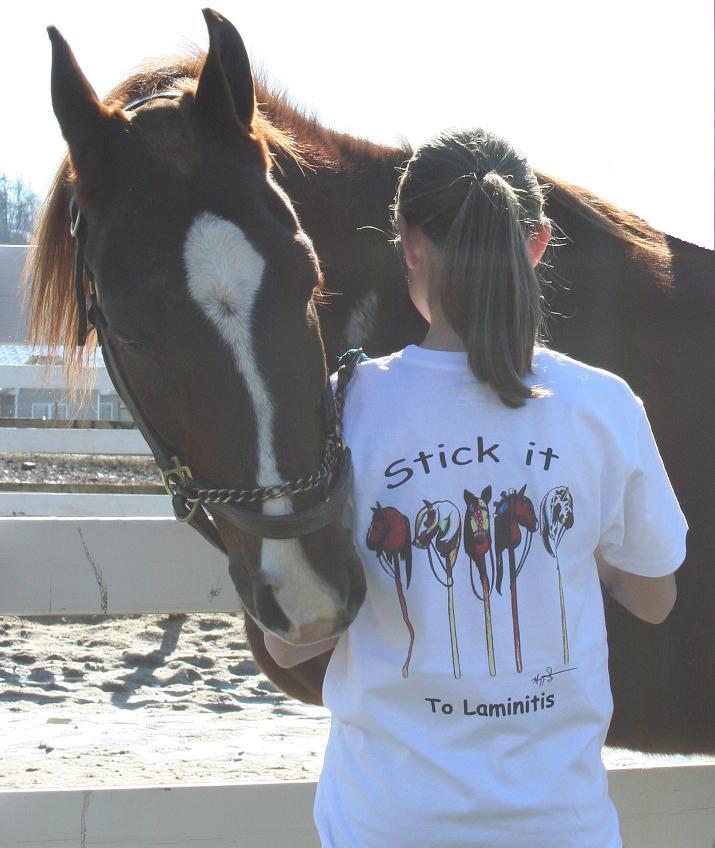 Printed on premium-quality, pre-shrunk T's these shirts feature an original design based on several of Dee's favorites as interpreted by our good friend and gifted artist, Maggie Stiefvater. Available in a variety of sizes and colours, 25% of all proceeds are donated to the Laminitis Fund at the University of Pennsylvania School of Veterinary Medicine.